Renting a server is expensive these days, though, still ever
wondering own your private cloud server for personal/business use?
Here you go, powering with best of the best VMware-
Vsphere ESXI and cloud technology, you can now rent a
private cloud server with 1/3 the cost of a dedicated one.
We don't use container technology (share same operating system
with other users), all VPS is 100% independent, hardware
and software. As to network, we provide IPv4 and IPv6 to
Hong Kong VPS with over 1Gbps shared fiber bandwidth for
robust internet connection, hardware RAID technology to
protect your data, external backup node for backing up
with version control, all powered by our world class
Tier3+ Hong Kong data center facilities.

Unlike other hosting/data center companies, we
we don't play the term Managed/Unmanaged, all your requests are handled with care and dedication.
Feel free contact us for a tailor-made solution!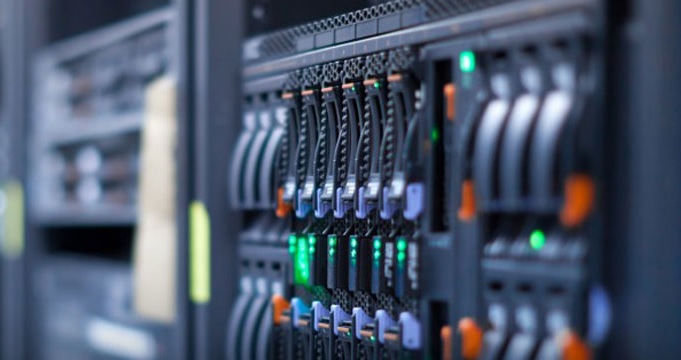 Processor
2-16 Core
Each core included 'Xeon E5-2670' 2.6 Ghz vCore Power
Memory
4-128GB vRAM
Support burstable/vswap memory
Storage
80-500GB Storage
RAID 6 storage with SATA drives
Hong Kong VPS include 1 x IPv4 and 1 x IPv6, at least 1 TB Bandwidth
*Prices in HK Dollars
Signup Now!

Hardware (per month):
IPv4
IPv6
RAM
vCPU
vStorage (Every 10GB)
vDisk (Every 80GB)

+ HKD 80
+ HKD 20
+ HKD 60
+ HKD 50
+ HKD 20
+ HKD 80
Software (per month):
Windows Server 2008/2012 Std
Microsoft SQL 2008/2012 Std
cPanel/WHM
Plesk (Web Host)
Macrium Server Backup Service

+ HKD 150
+ HKD 1,900
+ HKD 180
+ HKD 180
+ HKD 290

Server Hardware
All Hong Kong Dedicated Server and
Hong Kong hosting servers are with
server-grade hardware for stability and
reliability concern


Network Infrastructure
Power by CISCO/AMP and certified
network professionals, with triple separate
optics line running into our data center,
delivering surpassing network speed,
performance and reliability


Tier3+ Data Center
FM200 and HSSD strengthens fire resistance,
UPS with N+1 full load configuration,
world-class recognition ISO 27001:2005,
ISO 14001:2004, ISO 20000-1:2005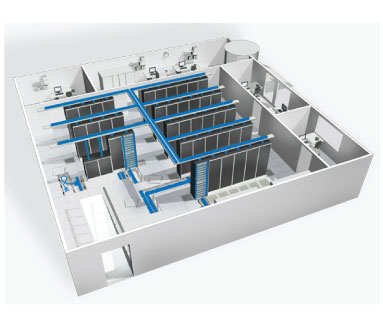 High Availability
All VPS and Hong Kong hosting servers are
part of redundancy network powered by VMware
When one goes down the other goes up




Security
With state-of-the-art security
technology such as digital CCTV,
electronic access control,
fingerprint recognition, and
individual rack access control


24x7 Monitoring
Hardware and network technicians
are monitoring the stability and performance of
hong kong dedicated server, hong kong vps,
hong kong hosting server and so as data center 24x7



OUTLOOK 2010/2013/365
Outlook is the best email application in the world. And Exchange Mail server is actually designed for outlook. If you don't have one, feel free rent one from us, so you enjoy all the powerfull features Microsoft is offering with lowest cost.

FREE SSL CERTIFICATE
SSL certificate is provided free of charge if your accounts meet requirement. And you enjoy SSL data encryption between your computer and our servers. All data are well protected from malicious monitoring.

FREE MIGRATION SERVICE
We understand it's troublesome for you to migrate content. Don't worry, just contact us, we will help you migrate your old messages/emails from your previous outloook or webmail to ours. It's free of charge.

FREE SETUP SERVICES
Too busy or setting up a hosting account and email are just too hassle? OK, we do it for you, just send us an email with what you need, email accounts name, etc. It will be all done within 24 hours. And it's free too.

FIREWALL & SECURITY
All our servers are protected 24x7 by our technicians and state-of-the-art firewall system. System keeps monitoring suspicious login activities and brute force attack, your content and email are well protected and our servers are with 99.95% uptime guarantee.

7 DAY MONEY BACK GUARANTEE
We can only be happy when you are happy, if, by any chance,you think our services are not what you need, we can refund within 7-day from the day of purchase. Still, we always hope we can work together to make something big.